A shirtdress is something I always considered to be an essential piece for a a work wardrobe.  A belted shirtdress paired with pumps is a perfect work outfit because it's conservative enough for an office setting but a bit more relaxed and comfortable than suit or blouse and skirt.  What I didn't realize is how many varieties of shirtdresses are out there which makes it a truly versatile option for many different occasions.
This crisp, white Rag & Bone dress is sweet and edgy making it a great look to take from work to happy hour.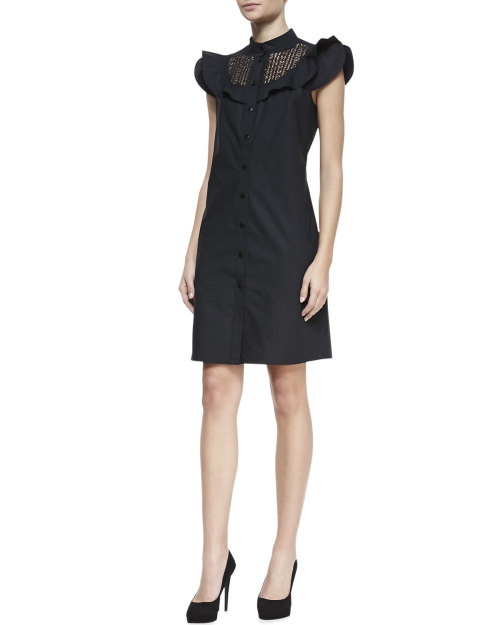 This sophisticated lace-inset beauty by Catherine Malandrino would be perfect for a cocktail party or an evening wedding.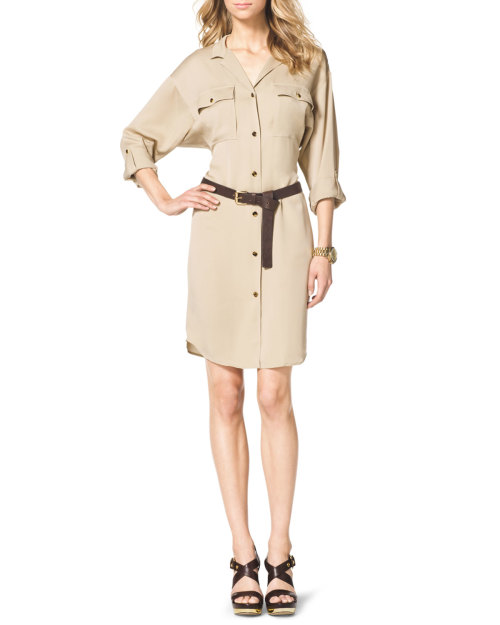 You can't go wrong with a safari style dress for a perfectly chic and relaxed weekend look.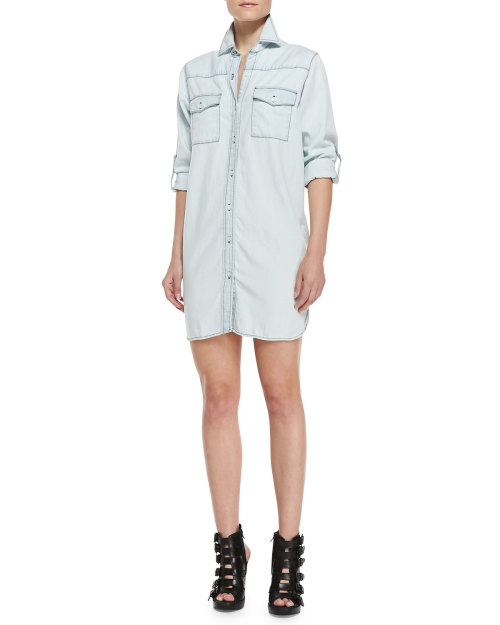 I love a dress with a masculine feel especially when paired with some uber high stilettos for an irresistibly sexy look.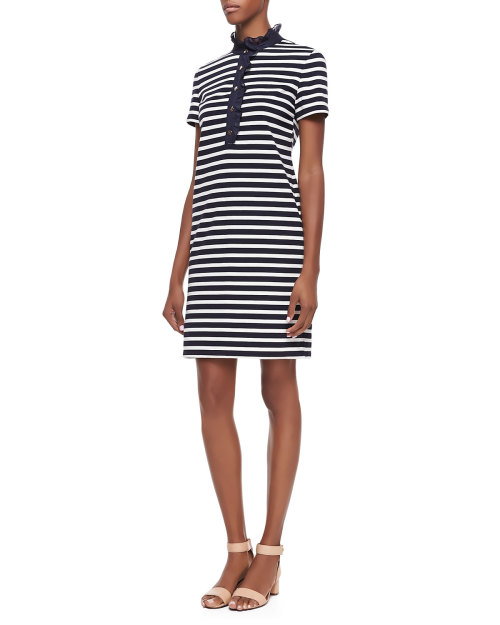 I love this polo shirtdress by Tory Burch.  It would look really cute with some slip-on sneakers or some Chuck Taylors.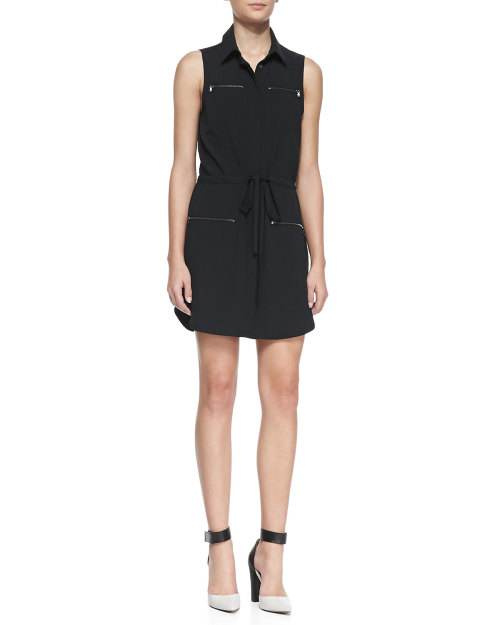 A sleeveless dress is a great option for a summer backyard BBQ or wear it with a light military jacket to transition into fall.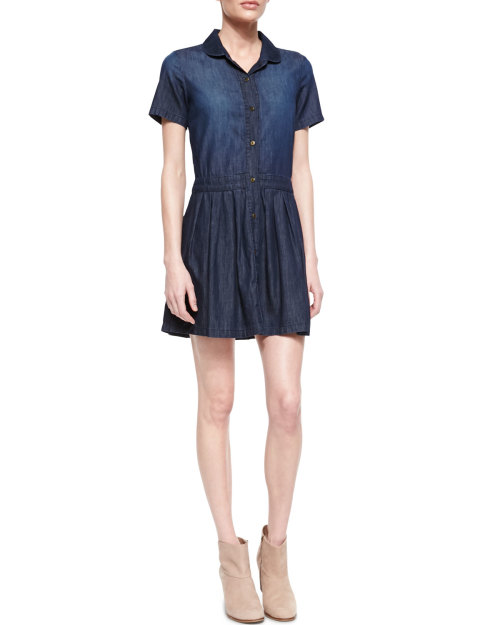 This super flirty, pleated, chambray dress is perfect for a first date to draw just enough attention to your gorgeous legs.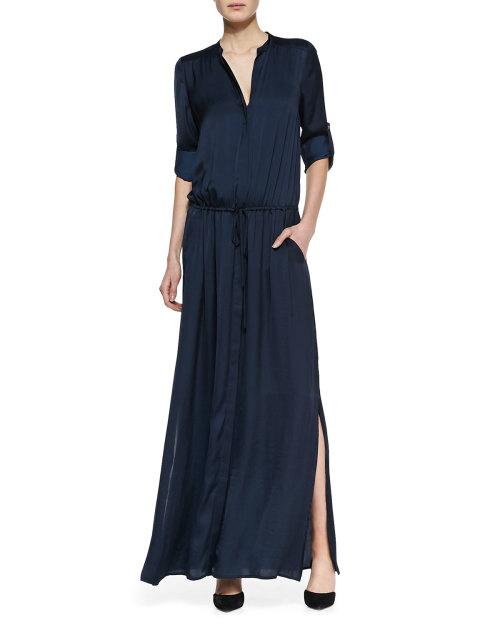 I have not seen many maxi shirtdress options but I love this Vince one with this super sexy slit.
    What's your shirtdress style? Feel free to share your looks and be featured on the blog.
Thans for reading!
Fashionably yours,
thestylishmd