Whether you like it or not…..it's bikini season!  Typically, we ladies start doing our crunches and squats to look cute in our teeny, tiny string bikinis but retro-style swimwear may be another option if you didn't quite get into the shape you would have liked. The high-waisted bikini is making a resurgence at the poolside.  A little more modest bikini bottom but with a sexy bustier top is the perfect alternative for a variety of body types.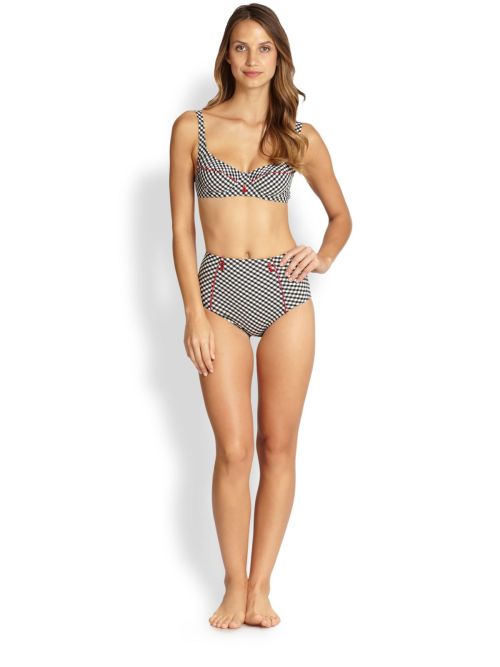 This bikini incorporates classic gingham highlighted by sexy red seaming and bows.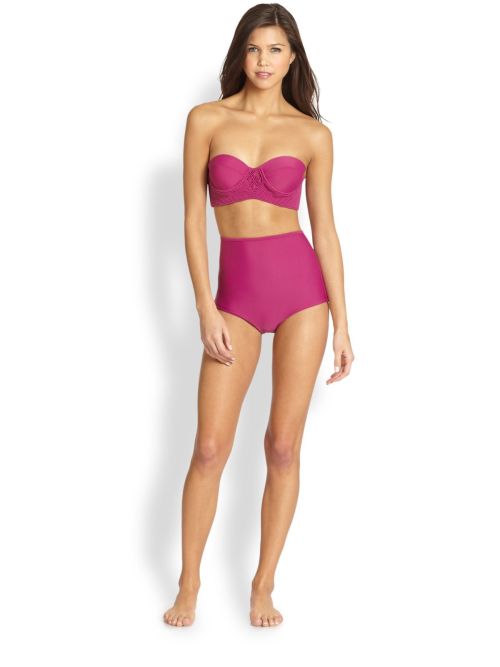 This gorgeous fuscia bikini is more like wearing a bottom with a crop top showing only a slither of tummy.  This is a great option for those wanting a more modest look.
I love this bright flamingo suit by Forever 21.  I could just see myself by a pool in Miami with large retro sunglasses.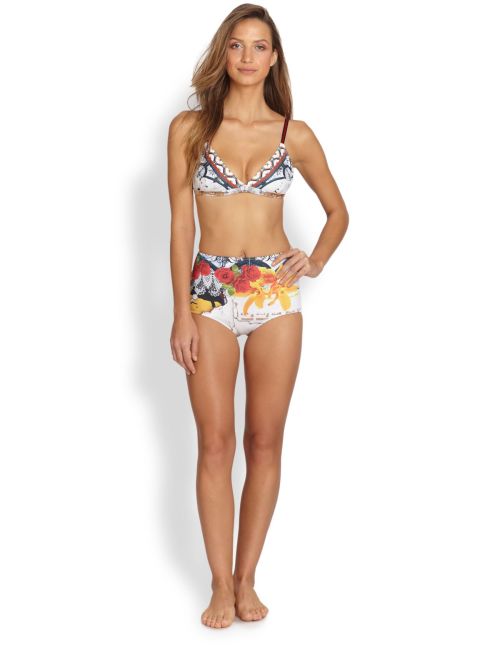 This fun floral bikini by Clover Canyon has a more triangle shaped bikini top if you just want the high-waisted bottom without the bustier style top.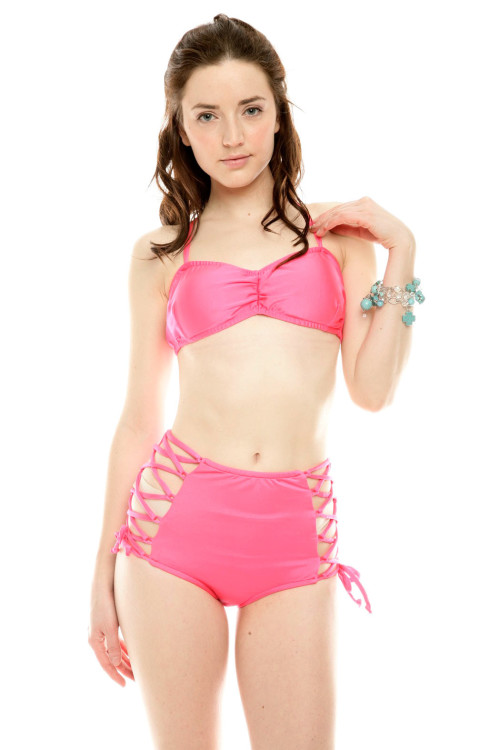 If you're really daring, this edgy cut-out bikini may be just the one for you.
Will you be channeling your inner pin-up girl this summer?
Thanks for reading!
Fashionably yours,
thestylishmd